https://s3.amazonaws.com/productuploader-uploads/staging/2/Image/7083238_1556367830_Dispatcher
https://s3.amazonaws.com/productuploader-uploads/staging/2/Image/7083239_1556367831_Dispatcher
https://s3.amazonaws.com/productuploader-uploads/staging/2/Image/7083240_1556367833_Dispatcher
https://s3.amazonaws.com/productuploader-uploads/staging/2/Image/7083241_1556367834_Dispatcher
https://s3.amazonaws.com/productuploader-uploads/staging/2/Image/7083242_1556367835_Dispatcher
https://s3.amazonaws.com/productuploader-uploads/staging/2/Image/7083243_1556367836_Dispatcher
https://s3.amazonaws.com/productuploader-uploads/staging/2/Image/7083244_1556367836_Dispatcher
https://s3.amazonaws.com/productuploader-uploads/staging/2/Image/7083245_1556367837_Dispatcher
https://s3.amazonaws.com/productuploader-uploads/staging/2/Image/7083246_1556367839_Dispatcher
https://s3.amazonaws.com/productuploader-uploads/staging/2/Image/7083247_1556367841_Dispatcher
https://s3.amazonaws.com/productuploader-uploads/staging/2/Image/7083248_1556367842_Dispatcher
https://s3.amazonaws.com/productuploader-uploads/staging/2/Image/7083249_1556367843_Dispatcher
https://s3.amazonaws.com/productuploader-uploads/staging/2/Image/7083251_1556367844_Dispatcher
GE® ENERGY STAR® 24.8 Cu. Ft. Bottom-Freezer Drawer Refrigerator (Stainless Steel)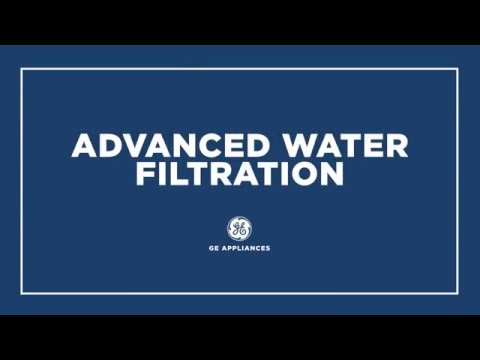 Product highlights:
33" width
LED lighting
Sliding snack drawer
Factory-installed icemaker
Advanced water filtration uses MWF or XWF replacement filter
1 clear snack drawer and 2 humidity-controlled drawers
Turbo Cool setting
Door alarm
Upfront temperature controls with actual temperature display
Starting at $111/mo or 0% APR.
---
---
---
Need help deciding?
Contact us right now!
Call or chat with one of our experts.
In the box
GE® ENERGY STAR® 24.8 Cu. Ft. Bottom-Freezer Drawer Refrigerator (Stainless Steel)
GE® ENERGY STAR® 24.8 Cu. Ft. Bottom-Freezer Drawer Refrigerator (Stainless Steel)
GE® ENERGY STAR® 24.8 Cu. Ft. Bottom-Freezer Drawer Refrigerator (Stainless Steel)
33" width
A compact design fits in smaller spaces, yet still offers the large storage capacity of a French-door refrigerator
LED lighting
Find exactly what you've been looking for under crisp, clear lighting
Sliding snack drawer
Make more space, exactly where you need it, with a drawer that moves across the entire width of the fresh-food section
Factory-installed icemaker
Refrigerator comes ready to automatically create ice
Advanced water filtration uses MWF or XWF replacement filter
Reduces trace pharmaceuticals from water and ice* (* Removes 98% of ibuprofen, atenolol, fluoxetine, progesterone and trimethoprim. These pharmaceuticals are not necessarily in all users' water)
1 clear snack drawer and 2 humidity-controlled drawers
Turbo Cool setting
Drops interior temperature to maintain freshness after frequent openings
Door alarm
Enjoy peace of mind knowing the refrigerator door is never left open
Upfront temperature controls with actual temperature display
Easy-to-reach controls display accurate temperatures
Ratings and reviews
GE® ENERGY STAR® 24.8 Cu. Ft. Bottom-Freezer Drawer Refrigerator (Stainless Steel)
GE® ENERGY STAR® 24.8 Cu. Ft. Bottom-Freezer Drawer Refrigerator (Stainless Steel)
---