https://s3.amazonaws.com/productuploader-uploads/staging/2/Image/7078175_1556366375_Dispatcher
https://s3.amazonaws.com/productuploader-uploads/staging/2/Image/7078176_1556366376_Dispatcher
https://s3.amazonaws.com/productuploader-uploads/staging/2/Image/7078177_1556366377_Dispatcher
https://s3.amazonaws.com/productuploader-uploads/staging/2/Image/7078178_1556366379_Dispatcher
https://s3.amazonaws.com/productuploader-uploads/staging/2/Image/7078180_1556366381_Dispatcher
https://s3.amazonaws.com/productuploader-uploads/staging/2/Image/7078181_1556366382_Dispatcher
https://s3.amazonaws.com/productuploader-uploads/staging/2/Image/7078182_1556366383_Dispatcher
https://s3.amazonaws.com/productuploader-uploads/staging/2/Image/7078185_1556366385_Dispatcher
https://s3.amazonaws.com/productuploader-uploads/staging/2/Image/7078187_1556366386_Dispatcher
https://s3.amazonaws.com/productuploader-uploads/staging/2/Image/7078188_1556366388_Dispatcher
https://s3.amazonaws.com/productuploader-uploads/staging/2/Image/7078189_1556366389_Dispatcher
https://s3.amazonaws.com/productuploader-uploads/staging/2/Image/7078190_1556366391_Dispatcher
https://s3.amazonaws.com/productuploader-uploads/staging/2/Image/7078191_1556366391_Dispatcher
https://s3.amazonaws.com/productuploader-uploads/staging/2/Image/7078192_1556366393_Dispatcher
https://s3.amazonaws.com/productuploader-uploads/staging/2/Image/7078193_1556366394_Dispatcher
https://s3.amazonaws.com/productuploader-uploads/staging/2/Image/7078195_1556366395_Dispatcher
https://s3.amazonaws.com/productuploader-uploads/staging/2/Image/7078196_1556366396_Dispatcher
GE® Hybrid Stainless Steel Interior Dishwasher with Hidden Controls (Black)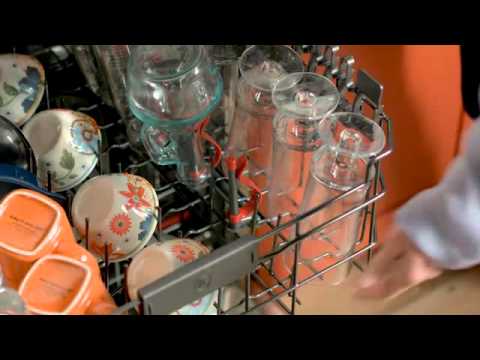 GE® Hybrid Stainless Steel Interior Dishwasher with Hidden Controls (Black)
Product highlights:
Bottle Jets
Piranha™ hard food disposer with removable filter
Wash zones
3-digit countdown
Adjustable upper rack
3-piece silverware basket
48 dBA with status light on door
Steam PreWash
Sanitize option (NSF Certified)
Cabinet depth installation
Clean design inner door
Built-up floor capable
Auto sense cycle
Dedicated Silverware Jets
4-pass wash and dry element
Pearlescent dark gray racks with ball tip tines
Top or side mount installation brackets
Two-pump system
Audible end-of-cycle signal
ENERGY STAR® qualified / CEE qualified
Starting at $65/mo or 0% APR.
---
---
---
Need help deciding?
Contact us right now!
Call or chat with one of our experts.
In the box
GE® Hybrid Stainless Steel Interior Dishwasher with Hidden Controls (Black)
GE® Hybrid Stainless Steel Interior Dishwasher with Hidden Controls (Black)
GE® Hybrid Stainless Steel Interior Dishwasher with Hidden Controls (Black)
Bottle Jets
Clean hard-to-reach areas inside tall items with up to 4 dedicated jets integrated into the upper rack that shower water deep inside for the ultimate clean
Piranha™ hard food disposer with removable filter
To ensure consistently clean items, this stainless steel blade rotates at 3,600 RPM to pulverize food particles and helps to prevent large particles from clogging the wash arms
Wash zones
Wash a true half-load in either the upper or lower rack without sacrificing cycles and options available on a full wash
3-digit countdown
Electronic display counts down remaining cycle time
Adjustable upper rack
Fitting plates up to 10½" and other tall items in the upper rack is possible with an adjustment
3-piece silverware basket
Table-ready silverware is assured with a three-piece basket that can divide and separate for convenient placement
48 dBA with status light on door
A dishwasher this quiet has a status light to let you know it is running
Steam PreWash
Loosens tough soils before any cycle virtually eliminating the need for soaking or pre-rinsing dishes
Sanitize option (NSF Certified)
High-temperature rinse sanitizes and reduces by 99.999% the bacteria found on dishes
Cabinet depth installation
Achieving an attractive, flush appearance that complements and blends in with cabinetry is possible with a unique design that doesn't reduce rack capacity
Clean design inner door
The clean, attractive appearance features no visible hardware, so it's also easy to maintain
Built-up floor capable
Installation over built-up floors is simple with the ability to adjust the dishwasher height
Auto sense cycle
Automatically adjusts to soil level to maximize energy savings and ensure clean dishes
Dedicated Silverware Jets
Get table-ready silverware thanks to powerful jets that focus on silverware baskets in multiple locations
4-pass wash and dry element
Items come out consistently clean and dry with the help of this element, which evenly heats water for washing and air for drying
Pearlescent dark gray racks with ball tip tines
Offer durability and secure dishes
Top or side mount installation brackets
Enjoy flexible installation options with brackets that can be used to mount the dishwasher under the countertop or to the cabinets on the side
Two-pump system
One efficient pump for washing/rinsing and one powerful low-energy pump to remove soils provide excellent wash performance with reduced sound
Audible end-of-cycle signal
The dishwasher makes a sound to tell you when the load is complete and dishes are ready to unload
ENERGY STAR® qualified / CEE qualified
Meets or exceeds federal guidelines for energy efficiency for year-round energy and money savings
Ratings and reviews
GE® Hybrid Stainless Steel Interior Dishwasher with Hidden Controls (Black)
GE® Hybrid Stainless Steel Interior Dishwasher with Hidden Controls (Black)
---