Headlight Harness LED Harness (Orange/M), Service Dog Patch (Black), 5 ADA Cards
Headlight Harness LED Harness (Orange/Medium) with Service Dog Patch (Black) and 5 ADA Cards Dog Safety Harness
Headlight Harness Dog Safety Harness (Orange/Medium)
Headlight Harness Dog Safety Harness (Orange/Medium)
Headlight Harness Dog Safety Harness (Orange/Medium)
Headlight Harness Dog Safety Harness (Orange/Medium)
Headlight Harness Dog Safety Harness (Orange/Medium)
Headlight Harness LED Harness (Orange/Medium) with Service Dog Patch (Black) and 5 ADA Cards
Headlight Harness LED Harness (Orange/Medium) with Service Dog Patch (Black) and 5 ADA Cards
Headlight Harness LED Harness (Orange/Medium) with Service Dog Patch (Black) and 5 ADA Cards
Headlight Harness LED Harness (Orange/Medium) with Service Dog Patch (Black) and 5 ADA Cards
Headlight Harness LED Harness (Orange/Medium) with Service Dog Patch (Black) and 5 ADA Cards
Headlight Harness LED Harness (Orange/Medium) with Service Dog Patch (Black) and 5 ADA Cards
Headlight Harness LED Harness (Orange/Medium) with Service Dog Patch (Black) and 5 ADA Cards
Headlight Harness LED Harness (Orange/Medium) with Service Dog Patch (Black) and 5 ADA Cards
Headlight Harness LED Harness (Orange/Medium) with Service Dog Patch (Black) and 5 ADA Cards
Headlight Harness LED Harness (Orange/Medium) with Service Dog Patch (Black) and 5 ADA Cards
Headlight Harness LED Harness (Orange/Medium) with Service Dog Patch (Black) and 5 ADA Cards
Headlight Harness LED Harness (Orange/Medium) with Service Dog Patch (Black) and 5 ADA Cards
Headlight Harness LED Harness (Orange/Medium) with Service Dog Patch (Black) and 5 ADA Cards
Headlight Harness LED Harness (Orange/M), Service Dog Patch (Black), 5 ADA Cards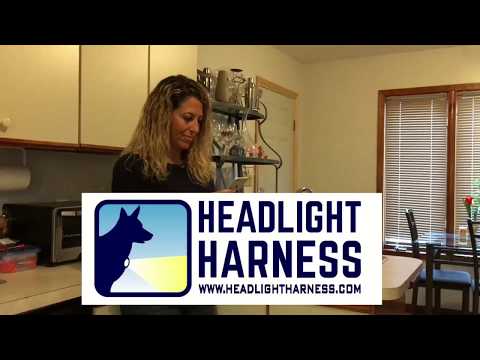 Product highlights:
Highly reflective trim
Built-in 80 lumen LED
Projects light up to 100 feet
Two leash attachment points
Four adjustment points
Padded mesh chest and belly
9V battery powered
Pay over time for orders over $300 with Affirm.
---
---
---
Need help deciding?
Contact us right now!
Call or chat with one of our experts.
Headlight Harness LED Harness (Orange/M), Service Dog Patch (Black), 5 ADA Cards
Keep your dog safe at all times with the Headlight Harness Dog Safety Harness - it makes every walk in the park, literally just that! The only dog harness you'll ever need, the patent-pending Headlight Harness is highly reflective, water resistant, and lightweight.
Built-in LED Beam
The chest of the Dog Safety Harness features a reflective trim and a built-in focused beam 80 lumen LED that projects light up to 100 feet. It illuminates the path ahead and makes you and your dog highly visible to everyone in the area.
Two Leash Attachment Points
Ideal for everyday use, the Dog Safety Harness features two leash attachment points for optimal control and four adjustment points for a custom fit. For maximum comfort and full range of motion for your dog, this harness is designed with a padded mesh chest and belly section.
Vehicle Compatible
The Dog Safety Harness also keeps your pet secure in any vehicle. Simply sit them on the seat, and run the seatbelt through the sturdy handle on the back before buckling them in for a safe, secure, and calm ride to the park, vet, or anywhere your adventure might take you.
Ratings and reviews
Headlight Harness LED Harness (Orange/M), Service Dog Patch (Black), 5 ADA Cards
Headlight Harness LED Harness (Orange/M), Service Dog Patch (Black), 5 ADA Cards
---