Stedi Pedi At Home Pedicure Assistant DIY Tool (Blue)
Stedi Pedi At Home Pedicure Assistant DIY Tool (Blue)
Stedi Pedi At Home Pedicure Assistant DIY Tool (Blue)
Stedi Pedi At Home Pedicure Assistant DIY Tool (Blue)
Stedi Pedi At Home Pedicure Assistant DIY Tool (Blue)
Stedi Pedi At Home Pedicure Assistant DIY Tool (Blue)
Stedi Pedi At Home Pedicure Assistant DIY Tool (Blue)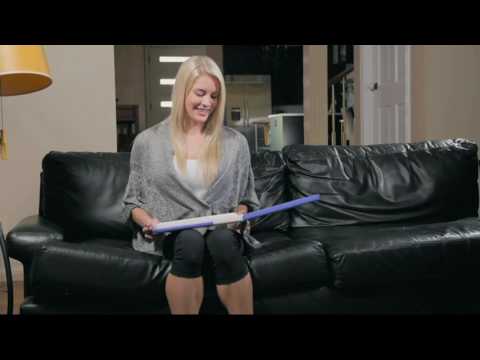 Product highlights:
Convenient, at-home pedicure foot rest
Adjustable for perfect sitting position
Ensures hygiene as you control tool cleanliness
LED task light included for extra illumination
Self-contained storage with pull out tray
Money and time saving equipment
Pay over time for orders over $300 with Affirm.
---
---
---
Need help deciding?
Contact us right now!
Call or chat with one of our experts.
In the box
Stedi Pedi At Home Pedicure Assistant DIY Tool (Blue)
Stedi Pedi At Home Pedicure Assistant DIY Tool (Blue)
Power Supply
LED Task Light
Stedi Pedi At Home Pedicure Assistant DIY Tool (Blue)
For a comfortable and safe home pedicure, no product is more convenient than your personal Stedi Pedi Pedicure Assistant DIY Tool. The innovative foot support was designed to assist anyone in finding a comfortable position for a self-administering pedicure. Slide the back portion of the device under the mattress or a seat cushion and Stedi Pedi is firmly held in place by the weight of the person sitting on top of it. Whether you just need a quick touch-up between salon visits or prefer the privacy of your own place for pedicures, use Stedi Pedi as a reliable and supportive platform for your foot. The device comes in a self-contained storage case and includes a power pack and a task LED light for additional illumination.
Perfect Fit For Anyone
You can use the Stedi Pedi on any hard surface (a bench, chair, or even the floor). Simply sit on a folded towel placed on the back portion of the Stedi Pedi to stabilize the footpad. Otherwise, you can slide the back portion of the Stedi Pedi underneath the cushion on your chair or couch. Be sure to push it all the way into the 'Insert Here' line that helps position the foot perfectly for a comfortable pedicure. Those with less flexibility can place it between a mattress and a box spring. Your body weight and the mattress will secure the unit in place.
Comfortable and Safe
The Stedi Pedi puts your foot into the perfect position to do your own pedicure at home, safely and comfortably.
Task Light Included
Day or night there is never quite enough light to see well enough for your pedicure. The Stedi Pedi includes a super bright LED task light to brighten up your toes.
Pedicure Tool Storage
Compartments on either side of the footpad are perfect for storing your pedicure tools like clippers, files, cuticle pushers, or even your favorite color of polish. The pull-out tray in front will catch any errant polish drips or clippings.
Ratings and reviews
Stedi Pedi At Home Pedicure Assistant DIY Tool (Blue)
Stedi Pedi At Home Pedicure Assistant DIY Tool (Blue)
---