NuWave Bravo XL Air Fryer Toaster Oven with Integrated Digital Temperature Probe and Square Pan
NuWave 20801Bravo XL Air Fryer/Toaster Oven w/ digital temperature probe + Square Pan Accessory
NuWave Bravo XL Air Fryer/Toaster Oven
HDS Trading Square Pan
NuWave Bravo XL Air Fryer Toaster Oven with Integrated Digital Temperature Probe and Square Pan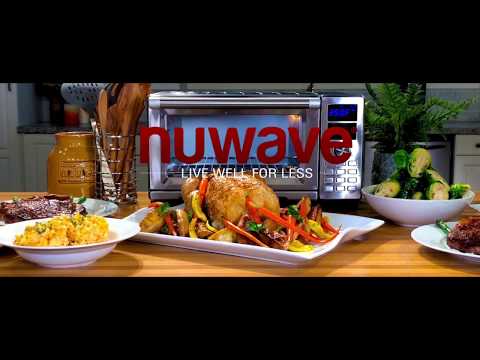 NuWave Bravo XL Air Fryer Toaster Oven with Integrated Digital Temperature Probe and Square Pan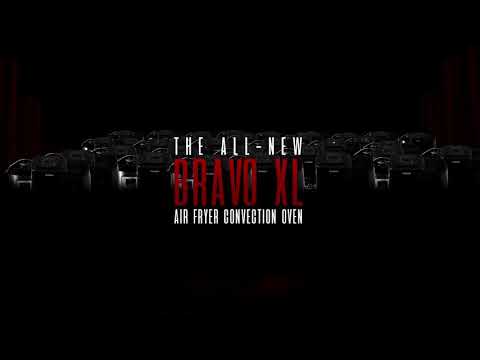 Product highlights:
1 cu. ft. stainless steel air fryer toaster oven
Built-in probe ensures optimal food temperature
Digital time up to 99 hours
Temperature controls from 100-450°F
Prepare virtually any dish without worry of overheating
12 presets for restaurant-quality waffles, pizza, bagels
Settings for preheat, warm, stage and delay cooking
Holds a 10 lb turkey or 13" pizza
Best-in-class 3 separate super-convection fan speeds
5-quartz heating ensure food is cooked evenly
Intense heating makes fats and oils drip off
Pay over time for orders over $300 with Affirm.
---
---
---
Need help deciding?
Contact us right now!
Call or chat with one of our experts.
NuWave Bravo XL Air Fryer Toaster Oven with Integrated Digital Temperature Probe and Square Pan
The NuWave Bravo XL is called a Smart Oven for a reason. With its precise temperature, digital temperature probe, and digital screen, everything about the Bravo XL sings of versatility, convenience and ease. It will improve your kitchen's aesthetics with its elegant brushed stainless-steel styling while taking up little counter space and potentially replacing multiple other appliances. Take your cooking skills to another level with this exclusive bundle from Lifestyle by Focus which includes the NuWave Bravo XL Air Fryer Toaster Oven and HDS Trading Square Pan.
HDS Trading Square Pan
The HDS Trading Square Pan is an essential part of every kitchen. This square pan can be used to make a variety of different desserts and other treats. It is non-stick and dishwasher safe.
Ratings and reviews
NuWave Bravo XL Air Fryer Toaster Oven with Integrated Digital Temperature Probe and Square Pan
NuWave Bravo XL Air Fryer Toaster Oven with Integrated Digital Temperature Probe and Square Pan
---