Rawlings 2019 Quatro Pro USSSA Baseball Bat (30"/ 20oz)
Rawlings 2019 Quatro Pro USSSA Baseball Bat (30"/ 20oz)
Rawlings 2019 Quatro Pro USSSA Baseball Bat (30"/ 20oz)
Rawlings 2019 Quatro Pro USSSA Baseball Bat (30"/ 20oz)
Rawlings 2019 Quatro Pro USSSA Baseball Bat (30"/ 20oz)
Rawlings 2019 Quatro Pro USSSA Baseball Bat (30"/ 20oz)
Rawlings 2019 Quatro Pro Baseball Bat (30"/ 20 oz)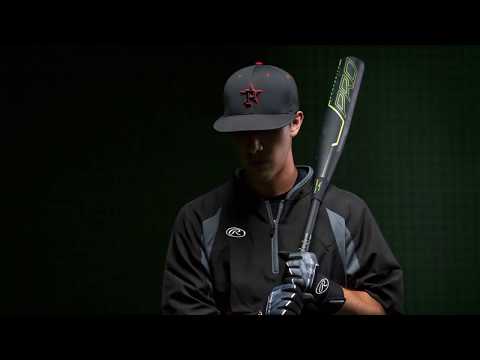 Product highlights:
Barrel size: 2 3/4"
Drop: -10
Level: Senior League
Series: Quatro
Focused flex, vibration eliminating technology
Enhanced trampoline across barrel length
Concaved lightweight end cap
USSSA approved
Pay over time for orders over $300 with Affirm.
---
---
---
Need help deciding?
Contact us right now!
Call or chat with one of our experts.
In the box
Rawlings 2019 Quatro Pro Baseball Bat (30"/ 20 oz)
Rawlings 2019 Quatro Pro Baseball Bat (30"/ 20 oz)
1-Year Manufacturer Warranty
Rawlings 2019 Quatro Pro Baseball Bat (30"/ 20 oz)
Designed for the middle-of-the-order hitter, the Rawlings 2019 Quatro Pro USSSA Baseball Bat is an excellent bat for a player who can handle a longer barrel. Its patented hinge system provides focused flex, helping hitters stay through the ball and generate incredible pop. Featuring 2-piece, carbon fiber composite frame, -10 weight drop and 2 3/4" barrel.
Focused Flex
Reconstructed collar assembly for a stiffer, focused flex eliminating barrel drag while maintaining vibration reduction qualities. The barrel/handle design accelerates speed through contact, while its silicone infused collar at handle creates smooth feel at impact.
Construction
Re-engineered composite layering enhances trampoline across the length of the barrel. The TruView Technology reveals the carbon fiber composite barrel shaped for optimum pop and distance, and the newly designed lightweight endcap reduces swing weight.
USSSA Approved
Bats sanctioned by USSSA are designed to not exceed the 1.15 BPF performance standards set by the association. The association allows 2 3/4" barrels and has no restrictions on weight drops. Approved bats receive the USSSA thumbprint located on the taper.
Ratings and reviews
Rawlings 2019 Quatro Pro Baseball Bat (30"/ 20 oz)
Rawlings 2019 Quatro Pro Baseball Bat (30"/ 20 oz)
---