Riedel Vinum Viognier/Chardonnay Glass (Set of 2)
Riedel Vinum Viognier/Chardonnay Glass (Set of 2)
Riedel Vinum Viognier/Chardonnay Glass (Set of 2)
Riedel Vinum Viognier/Chardonnay Glass (Set of 2)
Riedel Vinum Viognier/Chardonnay Glass (Set of 2)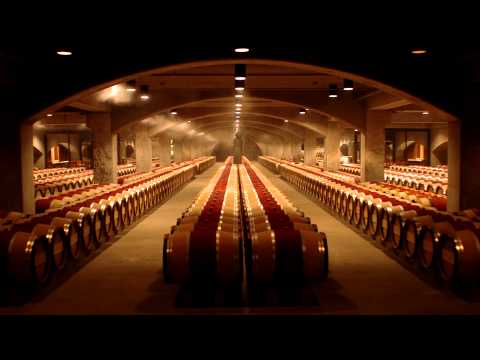 Product highlights:
Basic equipment for sophisticated wine lover
Shape lets young wines to express its freshness
Encourages mature wines to deliver full flavors
Machine-made crystal Viognier and Chardonnay glass
Highlights velvety, supple texture
Emphasizes fruit and ensures long, balanced finish
For Riesling Smaragd, Chardonnay (oaked) and Meursault
Ideal glass for corporate gifts, formal dinners or birthdays
Pay over time for orders over $300 with Affirm.
---
---
---
Need help deciding?
Contact us right now!
Call or chat with one of our experts.
In the box
Riedel Vinum Viognier/Chardonnay Glass (Set of 2)
2 x Riedel Vinum Viognier/Chardonnay Glass
Riedel Vinum Viognier/Chardonnay Glass (Set of 2)
The classic machine-made Viognier and Chardonnay glass of the established glass collection Vinum should be part of the basic equipment of every sophisticated wine lover. The classic RIEDEL shape allows young wines to express all their invigorating freshness, while more mature wines are encouraged to deliver the nutty, spicy, mineral flavors. This glass is designed that the low acidity is delivered in a way that sets off the alcohol and rich flavors of the wine, highlighting its velvety, supple texture, emphasizing the fruit and ensuring a long, balanced finish. Vinum glasses have proved to consumers and restaurateurs that the pleasure of consuming wine starts with the glass. All RIEDEL glasses are dishwasher safe.
Perfect for These Grapes
The Vinum Chardonnay/Viognier set is ideal for the following grapes: Riesling Smaragd, St. Aubin, St. Emilion, Montrachet, Chardonnay (oaked), St. Estèphe, Meursault, Riesling (Spätlese/late harvest dry), Morillon (oaked), Corton-Charlemagne, St. Julien, Burgundy (white), Pouilly-Fuissé, Smaragd.
Ideal for Multiple Occasions
The RIEDEL VINUM Viognier/Chardonnay Set is ideal for:
Corporate gifts
Formal dinner
Holiday
Birthday gifts
Gift ideas
Casual dinner
VINUM Collection (1986)
VINUM became the first machine-made glass in history to be based on the characteristics of grape varietals. VINUM was not developed on a drawing board, but in tasting workshops, based on performance, where the content commands the shape. The pleasure of enjoying fine wine starts with the right glass.
Prop 65 warning: Consuming foods or beverages that have been kept or served in leaded crystal products or handling products made of leaded crystal will expose you to lead - a chemical known to the State of California to cause birth defects or other reproductive harm. Learn More
Ratings and reviews
Riedel Vinum Viognier/Chardonnay Glass (Set of 2)
Riedel Vinum Viognier/Chardonnay Glass (Set of 2)
---