35406448bc54b51b6b956ae1e603acc869527158145d60036605c7f4ed006827-33f164ec692d62c7.jpg
Swiss Diamond HD Classic Nonstick Induction Fry Pan (8") 8 inches
Swiss Diamond HD Classic Nonstick Induction Fry Pan (8")
Swiss Diamond HD Classic Nonstick Induction Fry Pan (8")
Swiss Diamond HD Classic Nonstick Induction Fry Pan (8")
"One Pot Cooking" Cookbook By Meredith Laurence
Swiss Diamond 8-inch HD Classic Nonstick Induction Pan with Cookbook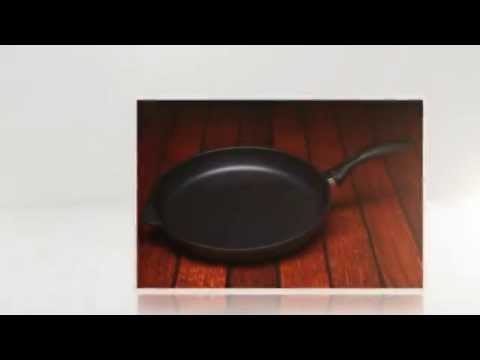 Swiss Diamond 8-inch HD Classic Nonstick Induction Pan with Cookbook
Product highlights:
Diamond reinforced nonstick coating
Heavy duty cast aluminum body
Oven-safe up to 500 degrees Fahrenheit
Ergonomic stay cool handle
Made in Switzerland
Pay over time for orders over $300 with Affirm.
---
---
---
Need help deciding?
Contact us right now!
Call or chat with one of our experts.
Swiss Diamond 8-inch HD Classic Nonstick Induction Pan with Cookbook
The Swiss Diamond HD Classic Nonstick Fry Pan is an essential cooking tool. This 8-inch skillet from Swiss Diamond makes the perfect addition to any cookware set, a lovely wedding present or comforting housewarming gift. Perfectly sized to whip up a wide range of recipes, this frying pan is large enough to accommodate omelets and more. Oil-free cooking is possible thanks to its nonstick coating. Effortlessly make stir fry vegetables without having to coat the pan with butter. Food easily slides from the pan to the plate when you're ready to serve and cleanup is quick and effortless. No more soaking and scrubbing stuck on bits of food! With the Nonstick Fry Pan from Swiss Diamond - simply wash with hot soapy water. What's more, you can enjoy superior cooking performance for years to come. The Swiss Diamond Nonstick Fry Pan's patented nonstick coating is reinforced with real diamonds, a design that ensures outstanding durability and resilience meal after meal!
Diamond Reinforced Nonstick Coating
The secret behind the Swiss Diamond Nonstick Fry Pan's strength and durability is its patented diamond reinforced nonstick coating. Not only are diamonds highly durable and naturally nonstick, they also conduct heat better that any metal you put against it. Thanks to this unique design, you can be sure to enjoy a lifetime of top tier cooking performance from this Swiss made piece of cookware.
Swiss Made
Swiss quality is apparent in every aspect of this Swiss Diamond Nonstick Fry Pan. Forged from heavy-duty cast aluminum, it will never warp and its perfectly flat base distributes heat evenly for perfectly cooked food every time.
Ergonomic Stay Cool Handle
Whether you need to toss an egg omelet or pancake into the air, you can be sure that you'll have the secure grip that you need to flip your food with confidence. The Swiss Diamond Nonstick Fry Pan features an ergonomic stay cool handle that's thoughtfully designed for comfort, balance and safety.
Ratings and reviews
Swiss Diamond 8-inch HD Classic Nonstick Induction Pan with Cookbook
Swiss Diamond 8-inch HD Classic Nonstick Induction Pan with Cookbook
---