Zeiss Victory RF 10x54 Rangefinder Binoculars
Zeiss Victory RF 10x54 Rangefinder Binoculars
Zeiss Victory RF 10x54 Rangefinder Binoculars
Zeiss Victory RF 10x54 Rangefinder Binoculars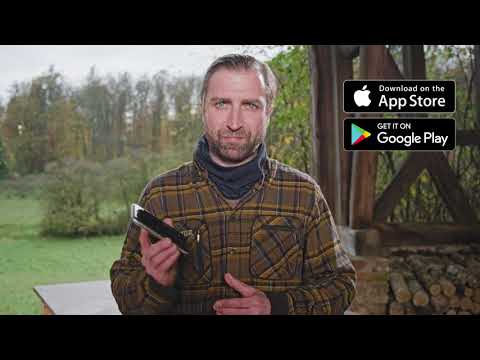 Product highlights:
10x magnification in 54mm objective lens
361-feet field of view at 1,000 yards
14mm eye relief
Abbe-Koenig prims and FL glass
Zeiss T* and LotuTec coatings
Fogproof Nitrogen gas purged
Waterproof up to 100 mbar
Lightweight and durable magnesium frame
Bluetooth connection to Zeiss Hunting App
BIS II on-board ballistic computer
Starting at $353/mo or 0% APR.
---
---
---
Need help deciding?
Contact us right now!
Call or chat with one of our experts.
In the box
Zeiss Victory RF 10x54 Rangefinder Binoculars
Zeiss 10x54 Victory RF Rangefinder Binoculars
Limited Lifetime USA/Canada Warranty
Zeiss Victory RF 10x54 Rangefinder Binoculars
The Zeiss Victory RF 10x54 Rangefinder Binoculars are an advanced rangefinding system with an integrated real-time ballistics computer. With a well-earned reputation for superior optical performance and durability, Zeiss has continued to push the bar when it comes to high performance range finding technology. The Victory RF 10x54 Laser Rangefinder Binoculars bring you optimal optical performance thanks to the Abbe-Köenig prims and FL glass. Unlike traditional porro prisms, the Abbe-Köenig prims do not displace the output beam from the input beam, giving you greater durability and phase correction enhancement to provide the best optics around. These rangefinder binoculars will have you easily identifying your target and its distance, especially during twilight situations.
Optical Features
The Victory RF 10x54 Rangefinder Binoculars feature an array of innovative features and unmatched optical performance to give you unparalleled color sharpness, resolution, and contrast. With 10x magnification on the 54mm lenses, these binoculars give you a farther reach for more incredible images. The BIS II on-board ballistic calculator has integrated sensors and ballistic profiles to ensure you line up the perfect shot.
Construction
The 10x54 Rangefinder Binoculars are lightweight yet tough enough to last through the harshest elements. A high-grade magnesium frame provides a durable, non-slip grip and superior external protection. Nitrogen gas purging keeps the Victory RF binocular lenses fogproof and waterproof so that can last the toughest storms and worst conditions. The Victory RF Binoculars are waterproof up to 100 mbar sealed with O-rings to prevent moisture, dust, and debris from penetrating the binocular.
Convenience
Zeiss Victory RF Rangefinder Binoculars are compact enough to feature one-touch ranging, with incredible features like Scan and Target modes to help you hone in on your subject. You can receive custom ballistic inputs thanks to Bluetooth connectivity to Zeiss Hunting app right on your smartphone or tablet. Storage capability for up to nine personalized ballistic profiles, that can be set up within the ZEISS Hunting App. Thanks to the Bluetooth function, it is possible to import personal ballistic data from the ZEISS Hunting App to the Victory RF.
ZEISS T* Coating
The Victory RF Rangefinder uses FL glass coated with Zeiss T* and LotuTec coatings that delivers high levels of light transmission with multiple anti-reflective coatings for maximum brightness on all glass surfaces. ZEISS T* coating is a guarantee of the brilliant, high-contrast images­­ which you will experience above all in adverse light conditions and in the twilight. Behind it, however, there is no specific formula for building up the layers. Instead, it is a technology that is constantly adjusted to suit new glass materials and requirements, which varies from lens to lens.
Ratings and reviews
Zeiss Victory RF 10x54 Rangefinder Binoculars
Zeiss Victory RF 10x54 Rangefinder Binoculars
---