Bobo Home Balance Board (Orange) and Activbody Activ5 Handheld Isometric Fitness Device Home Exercise Bundle (2-Pack)
Bobo Home Balance Board (Orange) and Activbody Activ5 Handheld Isometric Fitness Device Home Exercise Bundle (2-Pack)
Bobo Home Balance Board (Orange)
d03b49cc78eef99541a769a4e68acf24b933159a32c9ef7cc5ff2605ceffd095-0d0645bccfc2235a.jpg
Bobo Home Balance Board (Orange)
Bobo Home Balance Board (Orange) and Activbody Activ5 Handheld Isometric Fitness Device Home Exercise Bundle (2-Pack)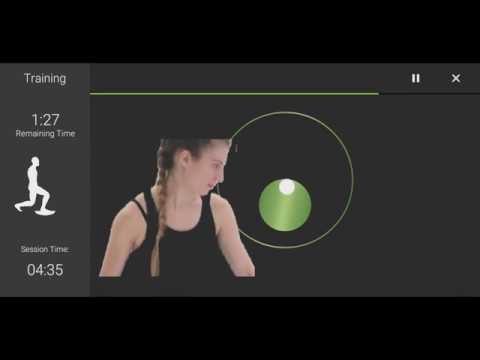 Bobo Home Balance Board (Orange) and Activbody Activ5 Handheld Isometric Fitness Device Home Exercise Bundle (2-Pack)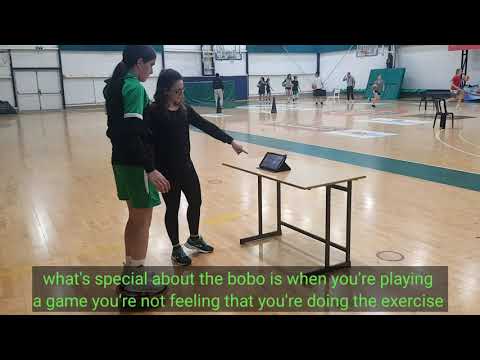 Product highlights:
Recover in the comfort of your home while having fun
Improve your posture
Enhance your workouts with dynamic training
Easy to use by all ages and fitness skill level
Proven to prevent injuries
LED and audio indicators for ease of use
Stabilizes your muscles and boosts flexibility and agility
Wirelessly connects to your smartphone or tablet
Devolved by doctors for both clinic and home uses
Approved by CE and FCC
Starting at $55/mo or 0% APR.
---
---
---
Need help deciding?
Contact us right now!
Call or chat with one of our experts.
In the box
2 X Bobo Home Balance Board (Orange)
Bobo Home Balance Board (Orange)
Training Program
2 X Activbody Activ5 Handheld Isometric Fitness Device (Fitness Package)
Activbody Activ5 Handheld Isometric Fitness Device (Fitness Package)
Coaching App and Games (iOS and Android)
Mobile Stand
Fitness Towel
Bobo Home Balance Board (Orange) and Activbody Activ5 Handheld Isometric Fitness Device Home Exercise Bundle (2-Pack)
Get in shape, increase strength and endurance at the comfort of your home with this exclusive bundle from Lifestyle By Focus comprising of two Bobo Home Balance Boards and two Activ5 Handheld Isometric Fitness Devices.
Bobo Home Balance Board (Orange)
The Bobo Home is a smart board that is mounted on traditional balance training products turning them into integrative and smart training platforms. It enables a wide range of training poses and exercise levels. This Bobo board works for 12 hours continuously without recharging. It features LED and audio indicators for offering ease of use. Additionally, this product comes with a training program that gives you the benefits of a trainer, within your own home.
Ideal for All Ages and Fitness Skill Level
Balance boards are considered standard injury treatment tools that have also been shown to reduce the incidence of injury to all lower limb joints. The Bobo Home Balance Board can be used by kids, adults, and elderly individuals, beginners and seasoned athletes, or general fitness enthusiasts who are looking for a way to improve their coordination, balance and core strengths.
Enhance Your Workouts with Dynamic Training
Perfect for balance training, this board helps you to improve your core strength, agility, enhance balance and coordination. It is a great tool for strengthening targeted muscles, ligaments, tendons and joints. This board also helps you to stabilize your muscles, boost flexibility and agility, improve your posture, enhance sports performance, develop core strength and ABS muscles, and balance and coordination.
Keeps You Motivated
By tilting the board, you can control games and training programs with a virtual trainer that will give you new challenges and keep you motivated. This board is easy to setup and use. You can connect your smartphone or tablet wirelessly via Bluetooth, launch the game and have fun. Play at home or at work, and you'll feel the impact immediately.
Activbody Activ5 Handheld Isometric Fitness Device (Fitness Package)
Conveniently compact, the Activbody Activ5 Handheld Isometric Fitness Device is great for use at home, in the office, or on the go. Get in shape, and increase strength and endurance with this high-tech, low-impact exercise accessory which offers personalized coaching and progress tracking through the Activ5 App. Fast and efficient, the device will improve your flexibility and balance in 5-minute workout tidbits, using isometric exercises to help avoid injury.
Portable
The Activ5 portable fitness device is designed for anyone who wants to get in the best shape of their lives and stay that way. Isometric exercise has been proven to be one of the most effective fitness routines, regardless of your age or fitness level. Activ5 takes isometrics to a new level, combining a high-tech fitness device with a personalized smartphone app that coaches you and tracks your progress.
Quick Routine
Too busy to work out? Activ5 fits in the palm of your hand and gives you over 100 gym-based exercises. Because each challenging exercise lasts 5 minutes or less, you can get in a workout anywhere you are – office, airplane, hotel, car, or just sitting on the sofa. It's like having a portable gym in your pocket.
Low Impact
Haven't worked out in a long time? Most isometric exercises are zero-impact. In fact, isometrics is the most common workout routine among seniors. Whether you are active or need a little help with your daily routine, Activ5 will get you in better shape, improve your flexibility and balance, and increase your strength and stamina.
Ratings and reviews
Bobo Home Balance Board (Orange) and Activbody Activ5 Handheld Isometric Fitness Device Home Exercise Bundle (2-Pack)
Bobo Home Balance Board (Orange) and Activbody Activ5 Handheld Isometric Fitness Device Home Exercise Bundle (2-Pack)
---