Cuisinart CFP-24DCNPC Elite Collection 12-Cup Die Cast Food Processor
Cuisinart CFP-24DCNPC Elite Collection 12-Cup Die Cast Food Processor
Cuisinart CFP-24DCNPC Elite Collection 12-Cup Die Cast Food Processor
Cuisinart CFP-24DCNPC Elite Collection 12-Cup Die Cast Food Processor
Cuisinart CFP-24DCNPC Elite Collection 12-Cup Die Cast Food Processor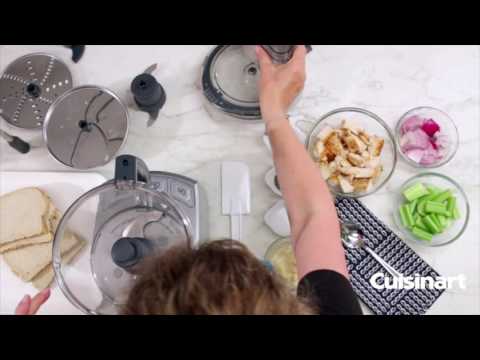 Product highlights:
12-cup large bowl and 4-cup small bowl with pour spouts & measurement markings
Stainless steel adjustable slicing disc (1mm to 6mm)
Stainless steel reversible shredding disc (fine/medium)
Large and small stainless-steel chopping/mixing blades with blade lock system
2 blade covers, securely store blades when not in use
1000-watt peak power motor
Spatula
Recipe/instruction book
All removable parts are dishwasher safe
Pay over time for orders over $300 with Affirm.
---
---
---
Need help deciding?
Contact us right now!
Call or chat with one of our experts.
In the box
Cuisinart CFP-24DCNPC Elite Collection 12-Cup Die Cast Food Processor
Cuisinart CFP-24DCNPC Elite Collection 12-Cup Die Cast Food Processor

12- And 4-Cup Work Bowls
Work Bowl Cover
Large And Small Metal Chopping/Mixing Blades
Dough Blade
Adjustable Slicing Disc
Reversible Shredding Disc
Stem Adapter
Large And Small Pushers
Spatula
Instruction/Recipe Book
Cuisinart CFP-24DCNPC Elite Collection 12-Cup Die Cast Food Processor
Combining the Cuisinart® tradition of culinary excellence with groundbreaking innovation, the Cuisinart® Elite Collection 12 Cup Food Processor sets the bar for the next generation of kitchen appliances. With a 4 cup work bowl nested inside the big bowl, plus the adjustable 6-position slicing disc and reversible shredding disc, it provides home chefs with multiple food processors in one! The exclusive SealTight Advantage System is designed to deliver maximum bowl capacity and clean processing and pouring. It is truly the finest food prep appliance available for today's modern kitchen.
Housing Base and Motor
With a vertically projecting motor shaft, this powerful base will process through a variety of recipes with a 1000-watt peak power induction motor.
Touchpad Control Panel
These easy-to-clean, electronically controlled buttons feature On, Off and Pulse options for every food processing function. The contemporary blue LED light will indicate when the unit is powered on.
Work Bowls
Designed with maximum versatility, the work bowl should be selected based on task appropriateness. These nested bowls feature SealTightTM technology, which maximizes each bowl's processing capacity, ensures safe handling, and keeps all the ingredients contained in the bowl you're using! The bowls also include a locking feature to prevent them from coming out of position when pouring, and finger recesses (a) for user-friendliness. The large and small work bowls are all made of durable material with convenient measurement markings (b) and pour spouts (c).
Work Bowl Cover with Feed Tube
Work bowl cover with SealTightTM Advantage feature allows for maximum bowl capacity during processing and pouring. To remove the work bowl cover, push in the release buttons (a) on either side of the handle interlock (b). The seal can be removed for cleaning by hand or dishwasher. The Supreme® wide-mouth feed tube (c) accommodates larger ingredients and saves precutting time.
Pusher Assembly
Secured with a snap-fit, the small pusher (a) inside the large pusher (b) allows you to accommodate ingredients of all sizes. The large pusher lock (c), located on the handle, enables it to be pulled out to lock and pushed in to unlock – this feature should be used when processing heavy loads.
Small Chopping/Mixing Blade
This small stainless steel blade will chop or mix anything in your small work bowl and also features the BladeLock System.
Large Chopping/Mixing Blade
Stainless steel in construction, this heavyduty blade will process a variety of food in your large work bowl. The BladeLock System enables the blade to stay in place to prevent leaking, while providing optimal pouring.
Dough Blade
Designed for superb results, this blade will knead through all types of dough. The dough blade can be used only in the large bowl.
Adjustable Slicing Disc
The versatile 6-in-1 disc allows for thin to thick slices with 1 to 6mm indicators. This disc may be used only in the large bowl.
Reversible Shredding Disc
Provides the option of either fine or medium shredding for optimal results. This disc may be used only in the large bowl.
Stem Adapter
This user-friendly tool easily attaches to either disc or small chopping/mixing blade to engage the motor shaft.
Spatula
Uniquely designed for use with either work bowl.
Cord Storage (not shown)
Keeps countertops safe and clean by conveniently wrapping excess cord under the unit.
BPA Free (not shown)
All materials that come in contact with food or liquid are BPA free.
Ratings and reviews
Cuisinart CFP-24DCNPC Elite Collection 12-Cup Die Cast Food Processor
Cuisinart CFP-24DCNPC Elite Collection 12-Cup Die Cast Food Processor
---