Cookware By Candace 8qt Stock Pot
CookCraft by Candace Stock Pot with Glass Latch Lid (8 Quart)
Cookware By Candace 8qt Stock Pot
CookCraft by Candace Stock Pot with Glass Latch Lid (8 Quart)
CookCraft by Candace Stock Pot with Glass Latch Lid (8 Quart)
Cookware By Candace 8qt Stock Pot
CookCraft by Candace Stock Pot with Glass Latch Lid (8 Quart)
CookCraft by Candace Stock Pot with Glass Latch Lid (8 Quart)
CookCraft by Candace Stock Pot with Glass Latch Lid (8 Quart)
CookCraft by Candace Stock Pot with Glass Latch Lid (8 Quart)
CookCraft by Candace Stock Pot with Glass Latch Lid (8 Quart)
CookCraft by Candace Stock Pot with Glass Latch Lid (8 Quart)
CookCraft by Candace Stock Pot with Glass Latch Lid (8 Quart)
CookCraft by Candace Stock Pot with Glass Latch Lid (8 Quart)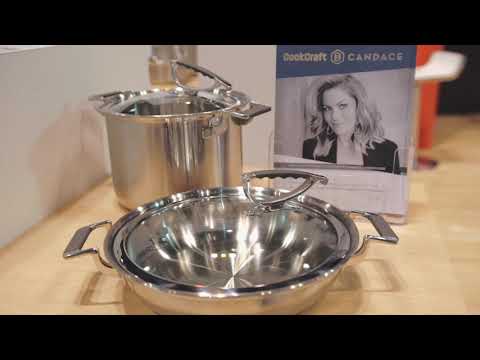 CookCraft by Candace Stock Pot with Glass Latch Lid (8 Quart)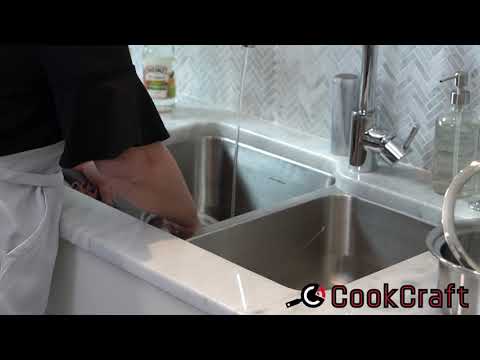 Product highlights:
Prepare 5-star meals at home with CookCraft by Candace Stainless Steel Tri-Ply Cook Wear
Tri-Ply stainless steel construction with aluminum core for evenly distributed heat
Provides maximum comfort and control while cooking with cool touch silicone-wrapped ergonomic handles
A unique one-of-a-kind latching lid that eliminates damaging heat rings and messes on your counters
The glass lid is made with shatter-resistant glass
Designed for use with gas, electric, halogen, glass, and induction stove tops
Brushed stainless steel with mirror-like accents
Cookware is dishwasher safe for quick and easy cleaning
Pay over time for orders over $300 with Affirm.
---
---
---
Need help deciding?
Contact us right now!
Call or chat with one of our experts.
In the box
CookCraft by Candace Stock Pot with Glass Latch Lid (8 Quart)
CookCraft Stock Pot with Glass Latch Lid
Limited 10-Year Warranty
CookCraft by Candace Stock Pot with Glass Latch Lid (8 Quart)
The CookCraft 8-Quart Stock Pot with Glass Latch Lid has an aluminum core between two stainless steel layers which provides even heat distribution when making soups, pasta sauce, and more. The new glass lid lets you see how well your food is cooking. The silicone handles are spot-welded and offer a non-slip, cool touch grip.
The # 1 Secret to Perfect Meals Every Time!
Do you want to have gourmet meals every night of the week without having to go to an expensive restaurant each and every night? If so, you're not alone. Countless home chefs have chosen Cook Craft by Candace cook wear and have experienced amazing results in their own kitchens.
Our Tri-Ply Aluminum core technology allows for even heating of the pan which allows for maximum control which results in perfect browning, searing, and sautéing of foods.
Cook Craft by Candace turns anyone into a gourmet chef allowing you to easily wow your family and dazzle dinner guests with culinary delights!
Experience "5 Star Cusine" in the Comfort Of Your Home
You are busy, and we believe your meal preparation should work around your schedule. We created our Cook Craft by Candace Cook Wear to revolutionize the way you prepare your meal.
Our award-winning group of international chefs came together with the aim of putting the power to transform your meal prep into your own hands.
Now you don't have to spend thousands on professional catering and 5-star restaurants. Cook Craft by Candace cook wear allows you to make 5-star cuisine each and every night right in your own home!
Clean Up Made EASY with Breakthrough Technology!
Did you know that Cook Craft by Candace helps to make cleaning up after your meal prep a breeze? That means you can spend more time enjoying time with friends and family rather than doing cleanup!
Cook Craft Cook Wear features a unique lid that latches to the side of the pan while you're cooking eliminating heat rings and meal prep mess on your counters!
Did you say Dishwasher safe? Yes, we did! Cook Craft Cook Wear is dishwasher safe making it a breeze to clean up after cooking!
Another reason you'll LOVE your Cook Craft by Candace Cook Wear
Our silicone-wrapped handle provides maximum comfort and control while staying cool to the touch meaning there is no need to use clumsy oven mitts to lift the lid!
The silicone wraps are also designed to be oven safe up to 350°F / 180°C!
Ratings and reviews
CookCraft by Candace Stock Pot with Glass Latch Lid (8 Quart)
CookCraft by Candace Stock Pot with Glass Latch Lid (8 Quart)
---