Topeak MTX Trunk Bag EXP with Explorer Rear Rack, Mini Bike Pump, U-Lock and Tire Levers (3-Pack)
Topeak MTX Trunk Bag EXP with Explorer Rear Rack, Mini Bike Pump, U-Lock and Tire Levers (3-Pack)
Topeak MTX TrunkBag EXP
OnGuard Bulldog DT Bike U-Lock with Cable (4.53" x 9.06")
1c9a0d7d906646a9ec6491d1412cc5d831207e9a56b701e37d4557f857e8907d-f5ae6eb0c8ee0c13.jpg
Topeak Explorer Tubular Rear Bike Rack
Focus Camera Tire Levers 3-Pack, for Easy Removal and Replacement of Bike Tires
Topeak MTX TrunkBag EXP
Topeak MTX Trunk Bag EXP with Explorer Rear Rack, Mini Bike Pump, U-Lock and Tire Levers (3-Pack)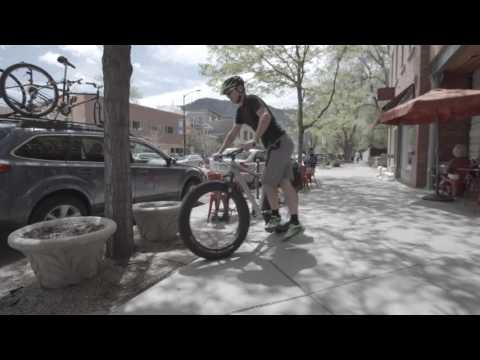 Product highlights:
Water bottle holder
Shoulder strap
Carrying handle
Elastic top bungees
3M reflective strip
Safety light clip
Pay over time for orders over $300 with Affirm.
---
---
---
Need help deciding?
Contact us right now!
Call or chat with one of our experts.
In the box
OnGuard Bulldog DT Bike U-Lock with Cable
OnGuard Bulldog DT Bike U-Lock with Cable
5 x Keys
Topeak Explorer Rear Bike Rack
Topeak Explorer Rear Bike Rack
2 x Mounting Bracket Arms (26.5cm)
Topeak MTX Trunk Bag EXP with Explorer Rear Rack, Mini Bike Pump, U-Lock and Tire Levers (3-Pack)
Topeak's MTX TrunkBag is a large capacity bag with expandable pannier side panels. Topeak also has a rear rack which can easily clip any MTX TrunkBag using the innovative QuickTrack slide lock system. The Peakini II is a mini bike pump so you can inflate your tires without breaking a sweat. The Bulldog DT bike U-Lock will keep your bike safe, and the tire levers help you to change tires efficiently. Lifestyle By Focus bundles the bag, rear rack and the mini pump from Topeak with a U-lock and 3-pack tire levers.
Topeak MTX TrunkBag EXP
This large capacity MTX TrunkBag containing one main divided compartment with two expandable pannier side panels and rear water bottle holder. Our unique construction process provides rigidity and water repellency. Compatible with all MTX QuickTrack racks with attached side frames. MTX Dual Side Frames are required when using side panniers on MTX BeamRacks.
OnGuard Bulldog DT Bike U-Lock with Cable
OnGuard bicycle, motorcycle, and powersports locks offer optimal security with the latest technological innovations, quality construction, and ease-of-use all at a great price. The OnGuard Bulldog DT Bike U-Lock with Cable offers a 9-inch shackle combined with a 4-foot braided steel cable which lets you lock the bike to a standard parking meter post without removing the front wheel. Additionally, the lock presents a round profile and smooth edges eliminating leverage points, while hardened steel utilized in the manufacturing of the protective device resists all forms of attack.
Topeak Explorer Rear Bike Rack
The Topeak Explorer Tubular Rear Bike Rack features a hollow tubular frame that won't weigh you down on your next trail ride or commute. Easily clip any MTX TrunkBag or rear basket to the Topeak Explorer using the innovative QuickTrack slide lock system. Whether you're taking food supplies or a tool kit with you when you ride, this Topeak tubular rear bike rack is strong enough to handle the load. Critical support points on this mountain bike rack are precision welded to reinforce the strong aluminum rack, and the solid fender top is hardy and ready for anything.
Wide Compatibility
This Topeak mountain bike rack is compatible with dozens of Topeak bike accessories. All MTX rear baskets and MTX TrunkBags fit into the QuickTrack one click mounting system so you have a variety of options when you need extra storage space on a bike ride. For safety, the Topeak Explorer bike rack is equipped with a tail light mount and a RedLite mount so you can attach a Topeak bike light and be visible to passing cars.
Hardware Included
All the pieces you need to mount the Topeak Explorer rack to your bike frame are included in the package. Along with the rack, you will receive two 26.5 cm bracket arms. Two optional 34.5 cm extra long bracket arms and an optional spring clip are also available.
Ratings and reviews
Topeak MTX Trunk Bag EXP with Explorer Rear Rack, Mini Bike Pump, U-Lock and Tire Levers (3-Pack)
Topeak MTX Trunk Bag EXP with Explorer Rear Rack, Mini Bike Pump, U-Lock and Tire Levers (3-Pack)
---